Testimonials of our happy customers
My Jewels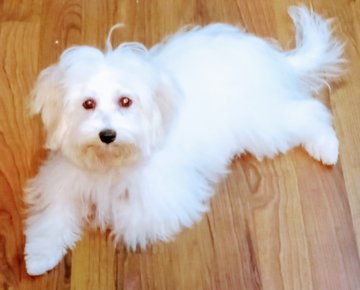 I got her from pets n Stuff. She is such a joy and a little terror. She steals my cigarettes and rips up paper towels so it looks like it snowed on the rug. Her boyfriend is a little tiny chiuahua named Tyson. Oh by the way she is a Maltipoo. I just love ❤️ her to death.
Anne
11 years and still going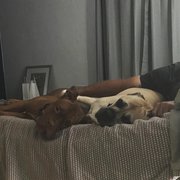 Our first dealings with Pups N Stuff gave us our beloved Edison, a Bull Mastiff. We got him back in 2010. At the time we had just lost male Boxer that had been a part of our lives for the 9 years prior. He was such a wonderful addition to our family and a great brother to our female Boxer that we had at the time. As the years passed we lost our female Boxer and again ended up getting a French Mastiff from here to round out our family. We lost Edison in January and are now looking again for the next great member of of family. We are so very happy that Pups N Stuff is still holding strong.
The Thomas Family
Frenchie Life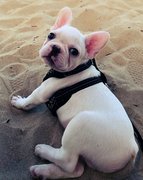 We absolutely love our frenchie. He has such a big personality. He is so cute and smart already. Here's a pic of little Mungo at the Beach. "Hello ladies." -mungo
The Coriz's Fam
best Dog ever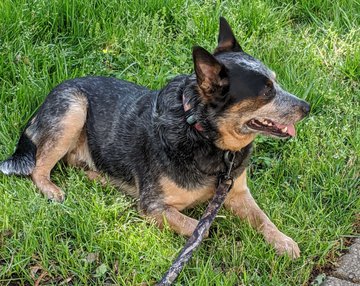 My fiance and I had been wanting a dog and we ended up getting one from here he was four months at the time and he is the best dogs have we ever had
Bear
Happy Home- Thanks Pups n Stuff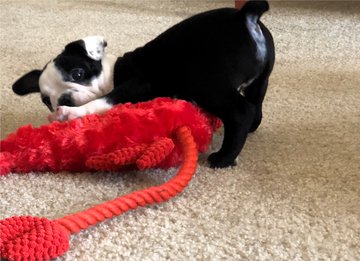 We fell in love the moment we laid eyes on our Frenchton! Palmer has made our home a happy place! He has quite the personality and is so eager to learn! Thanks Pups N Stuff for the wonderful care before we took our little gremlin home!
Palmer the Frenchton